PJCHEM Patent Work Demonstration Project passed the acceptance of Shanghai Intellectual Property Administration
Release date:2021-12-10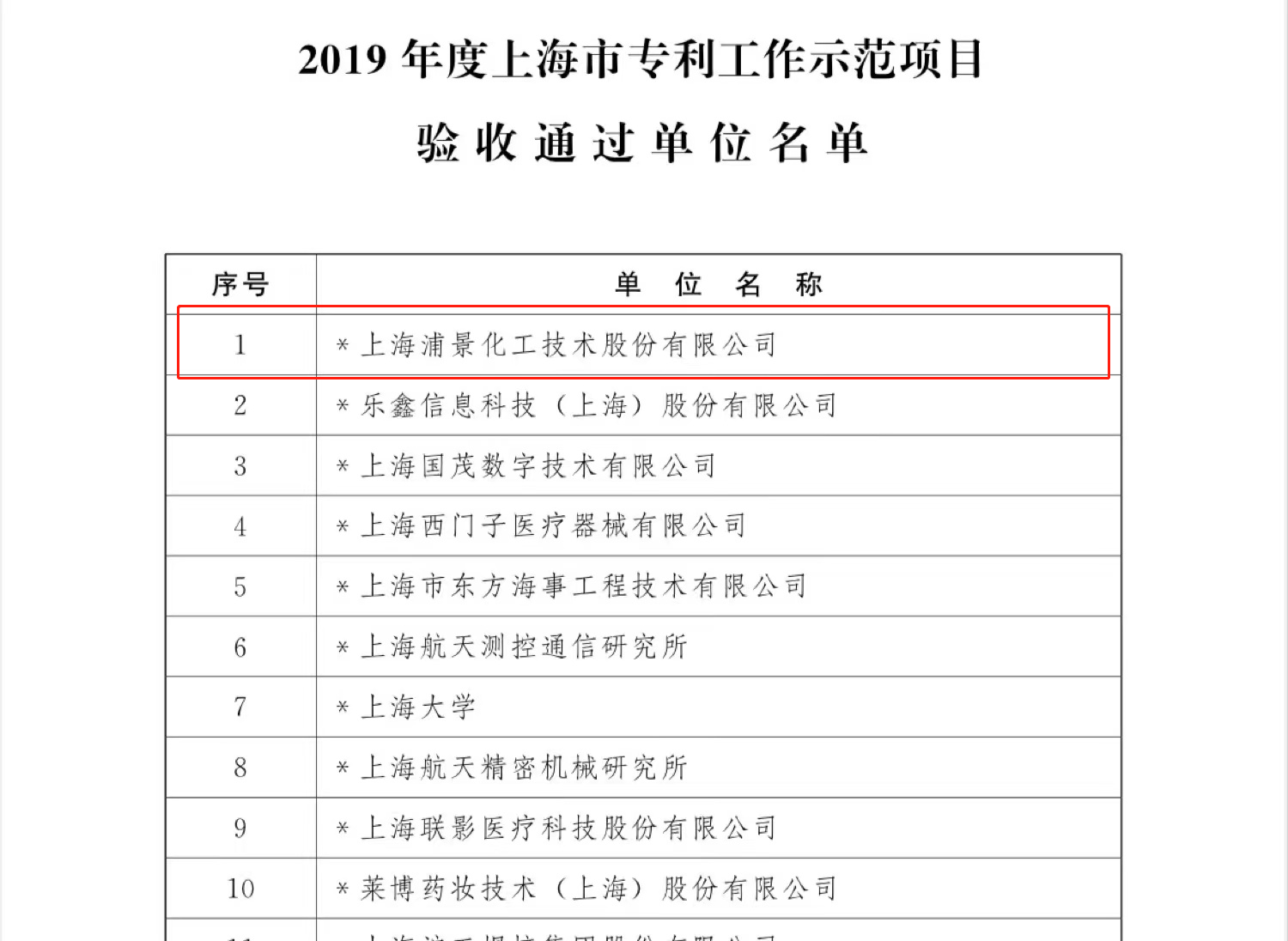 At the end of November 2021, Shanghai Intellectual Property Administration checked the pilot and demonstration project enterprises of patent work identified in 2019 in Shanghai. After enterprise defense and expert review, Pujing Chemical Industry Co., Ltd. and other 33 demonstration units passed the evaluation.

The establishment of pilot demonstration enterprise is guided by the needs of industrial development, to improve the level of patent creation, application, protection and management of enterprises and institutions, to promote popularization via the pilot program, to deepen development by demonstration project. Enterprises and institutions are encouraged and guided to further build intellectual property competitive advantages.


In recent years, PJCHEM attaches great importance to intellectual property work, continuously improve the application ability of intellectual property rights and promote the industrialization of advanced technologies. At the same time, PJCHEM is committed to optimize and improve the intellectual property management system, and implement intellectual property management regulations via carrying out in-depth work in many aspects, including but not limited to the standardization of patent management, the formulation and implementation of patent strategy, the construction of patent database platform, talent training. Nearly 300 patents have been applied for, including Nearly 100 authorized patents. And more than 20 PCT patents, some of which have been authorized in eight specific countries. In the future, the company will continue to adhere to the concept of scientific and technological innovation, deeply implement the intellectual property development strategy, continuously improve the quality and management level of intellectual property, and further promote the company's intellectual property management to higher level.