PJCHEM won the first prize of Shanghai Excellent 'Industry-University-Research' Project
Release date:2021-12-20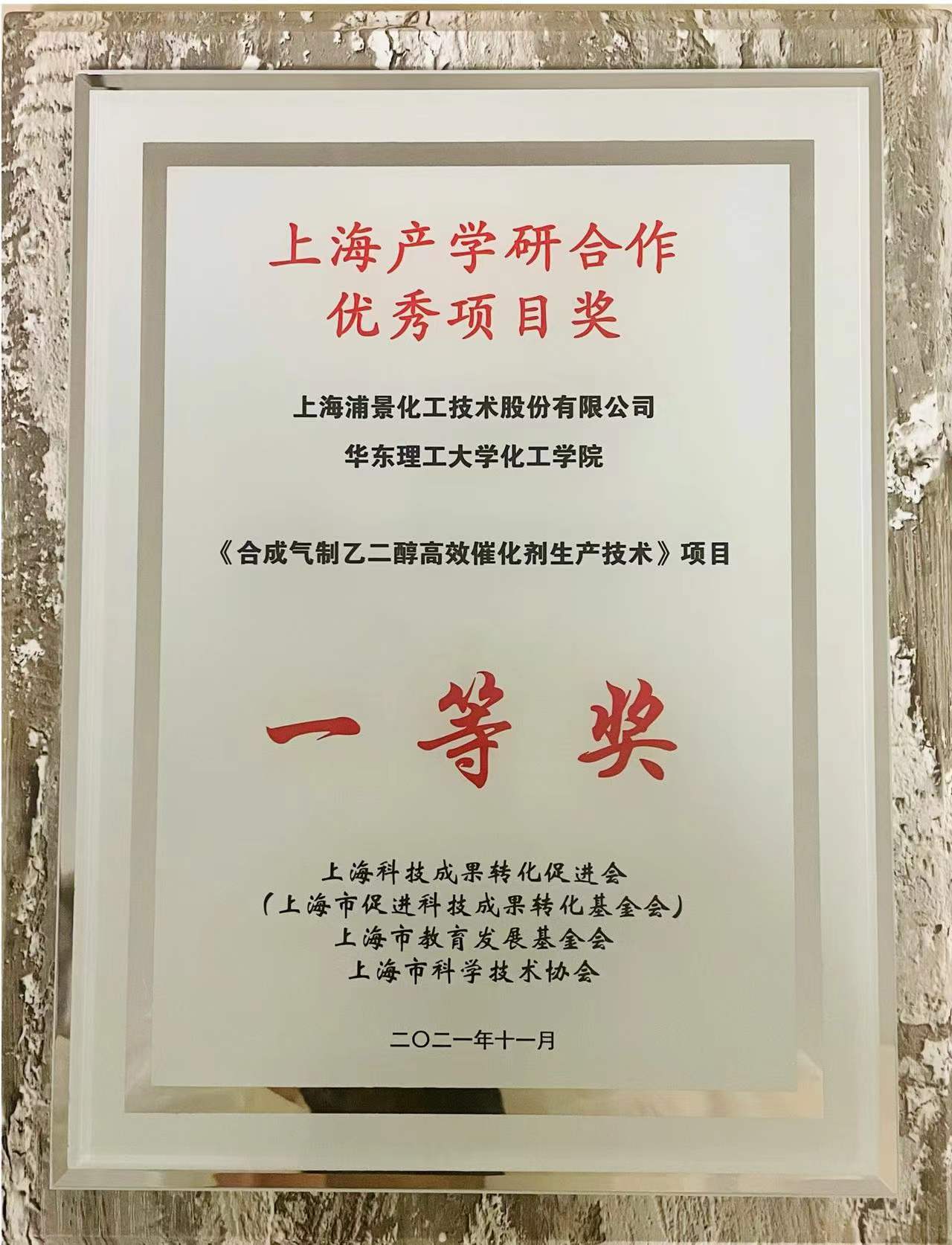 On December 10, the 2021 commendation conference for Shanghai excellent 'Industry- University-Research' Projects was held in Shanghai CPPCC. The event was hosted by Shanghai Promoting Association for the transformation of scientific and technological achievements(SPAT), Shanghai Educational Development Foundation(SEDF) and Shanghai Association For Science and Technology(SAST). Dong Yunhu, chairman of the Shanghai CPPCC, attended and presented awards to the award-winning enterprises.


High efficiency catalyst synthesis process for syngas to ethylene glycol, developed by PuJing Chemical Industry Co., Ltd. (PJCHEM) and its partner East China University of Science and Technology, was awarded the first place. The selection revolves around the deep integration of emerging technologies and industries, mainly focusing on strategic emerging industries such as artificial intelligence, electronic information, advanced manufacturing, biomedicine, new materials, energy and environmental protection, and lists overall 30 award-winning projects.


This award is the recognition of the "Industry-University-Research" cooperation achievements of PJCHEM. In the future, we will continue to actively carry out in-depth cooperation with universities and scientific research institutes, focus on the industrial transformation of cutting-edge science and technology, adhere to scientific and technological innovation, and strive to promote the industrialization development of China's chemical technology and terminal materials.