Trial of PGA biodegradable plastic bags for waste collection officially launched in Beijing communities
Release date:2022-04-27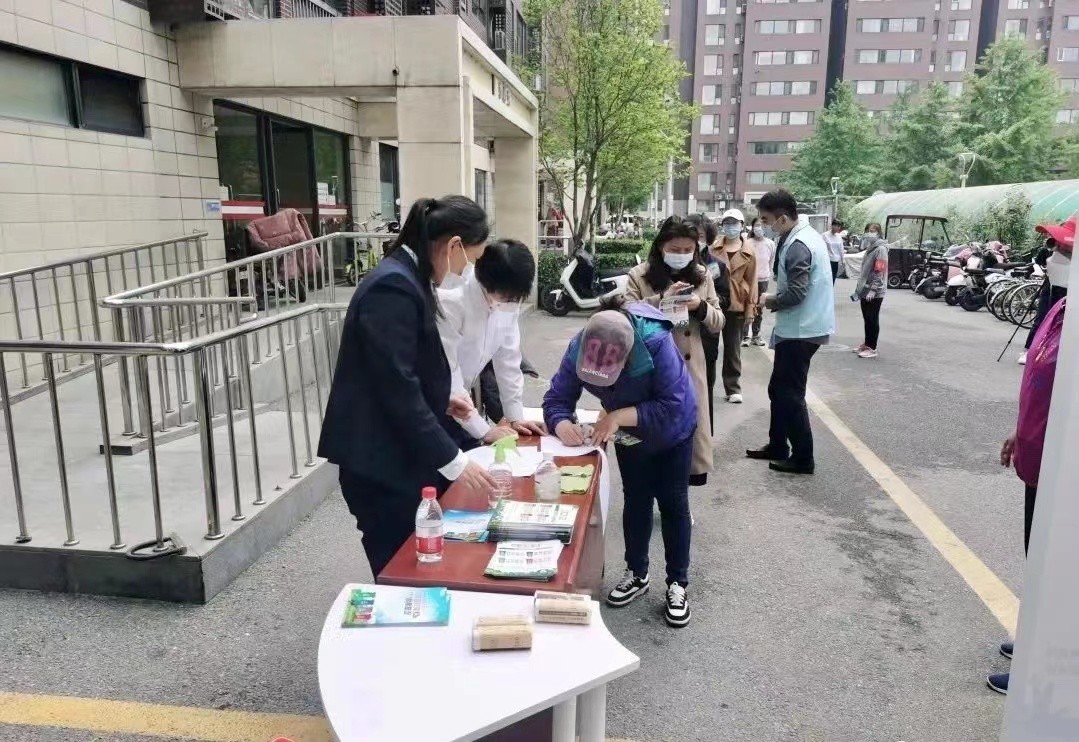 25 May 2022, the trail of PGA (polyglycolic acid) biodegradable plastic bags for wet waste collection was launched in Hualong Meiyu community, West District of Beijing, as a cooperation project between China Energy Investment Corporation and the Beijing Municipal Commission of Urban Management. PJIM Polymer Scientific Co., Ltd (PJIM),the wholly-owned subsidiary of Pujing Chemical Industry Co., Ltd (PJCHEM), took charge of the R&D and production of the PGA biodegradable bags.

As a good environment-friendly material, PGA not only possesses outstanding mechanical strength and gas barrier properties, but also can be fully biodegraded in natural environment, including the ocean. The biodegradable plastic bags, which have PGA as the main raw material, showed supreme tensile strength and puncture resistance that can be a great substitute for traditional PE (polypropylene) plastic bags since it can meet all the requirement for household waste sorting and collection. A composting test carried out by Beijing Guozhong Biotechnology Co., Ltd showed that the PGA waste bags have excellent biodegradability that can synchronously degrade with kitchen and garden wastes during the aerobic biodegradation process.

The PGA waste bags do not need to be separated from wet wastes that can avoid the smell during waste sorting and collection. It also helps to improve residents' participation in household waste sorting. The 6-month trail involves 10 thousands residents in five communities of four different districts in Beijing. Feedback and suggestions after the trail will help to further improve the products and services, aiming to contribute to waste sorting in Beijing. Meanwhile, the trail provides a demonstration of industrial scaled PGA production in commodity applications.

PJIM is engaged in the R&D, manufacturing and sales of PGA and PGA modified products. So far, the company has successfully developed multiple PGA material grades, i.e. blown film, injection molding, extrusion molding, based on its PGA modification technology. The applications of the materials include biodegradable single-use cutleries, cup lids, meal boxes, straws, mulching films, delivery packages, shopping bags/waste bags, and hotel supplies. In 2022, a 10 kt/a PGA industrial plant using the syngas to PGA technology package of the headquarter PJCHEM will be built and put into operation. There will be more products on the market to tackle the problem of plastics pollution.